*you hear a repetitive tapping motion, and enthusiastic gibberish words. you stare at a door, wondering what is behind it, as it hasn't been opened in many hours…*
–
hey hey!
i'm going to talk about some games, but if you don't like them, stay tuned for talk about music. thanks for reading!
so, i haven't been super productive recently besides wishing for the arrival of summer, since this school year is very close to finishing. i'm especially thrilled, because later this year will be my first year of high school.
all this free time (i say this having a project due in 3 days that i haven't started) has left me pondering around with games, since i didn't really have any of them on my phone that i committed to. they were only small pastimes, like "hopscotch", "splix.io" (which never works??), and "stack". they aren't super exciting and i use them to ease boredom.
one of my friends had this game called "The Sims Mobile" on her ipad. i had spent most of my time playing "five night's a freddy's" (oof so 2014) on another friend's ipad, but was far too lazy to buy the game for myself. therefore, i decided to try the sims on my phone. after all, it was free, and i always wanted to play a sims game.
i can't decide if it was a huge mistake or a huge blessing.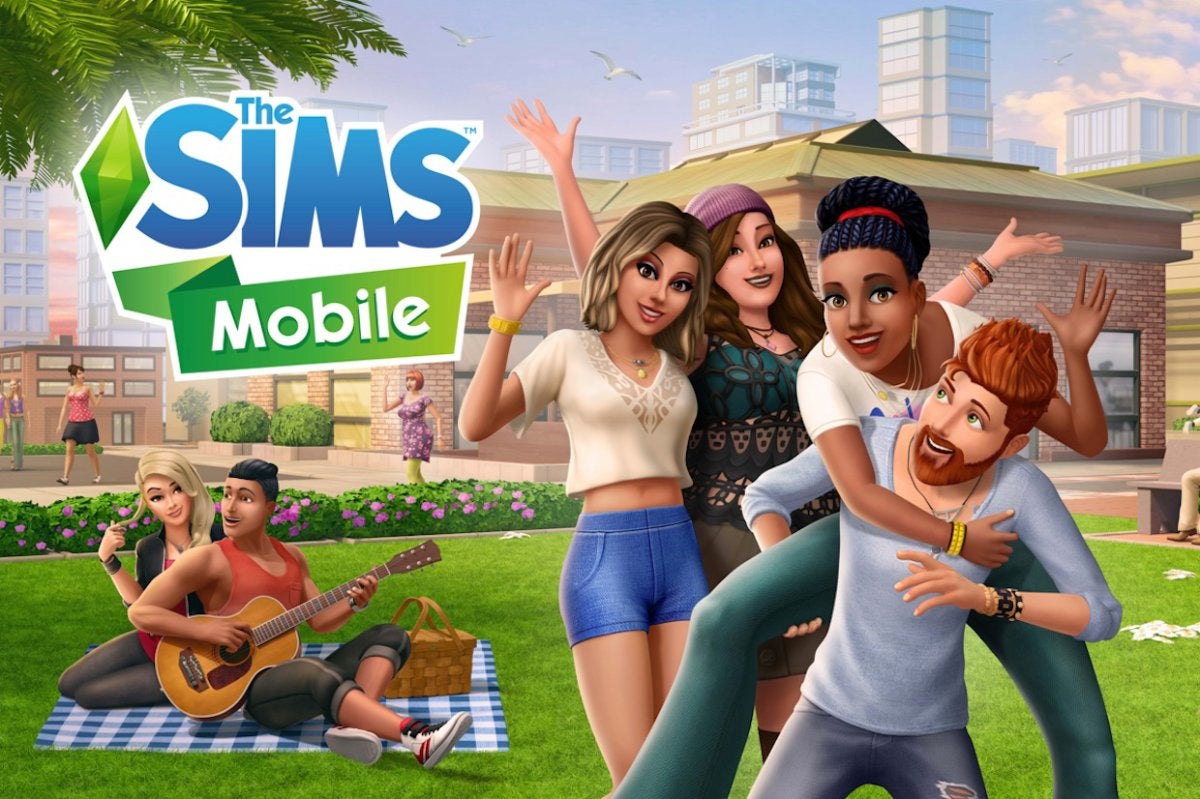 the weekend i downloaded it, it was all i did. i mean, besides eat and drink and practice some violin, i was on my phone using up all my sims' energy which caused me to get frustrated because i couldn't play the game the entire time.
(questionnaire: what's your favorite game to play? comment below if you want.)
i don't know about you, but i really like this game. i have always liked the concept of the sims, with going to work, building a house and such, although obviously it is very unrealistic. this version of the game does not offer anywhere near as much as the modern computer versions. i can't be specific because i have never played it anywhere else, however i can say that there are definitely less hobby and career options, as well as furniture. you also can't build a second floor to your house, which i hope they update soon.
a more important note to add would be that your sim does not have any needs or emotions, which is a bummer. your sim doesn't have to eat, go to the bathroom, or sleep. any of those things are completely voluntary.
besides all of those cons, i still think it is very entertaining and am contemplating getting the real game. admittedly, it takes up most of my time, but i refuse to say i am addicted.
–
/ cool songs /
 nightclub love – matt maltese 
i really like this song. the vibe is very nightclub-by, hence the name. it's a very pretty slow song, and the way he sung it is hypnotic. there is something old sounding about his voice, which i don't really know how to describe really. i suppose it's kind of 20s style, but with much better audio.
robbers – the 1975 
i'm honestly down to anything of the 1975 right now, which is funny considering i didn't like them a while ago. they are all bops. songs like this make me want to sit in the dark in my bedroom in the early hours of the morning. due to increased activity of their instagram, i am very excited for a possible new album release.
cut your bangs – girlpool 
this song is very calming, but does make me sad. nonetheless, a good song.
new releases
panic! at the disco released a couple new singles and so did ariana grande which is pretty cool, not to mention matt maltese's stuff is new (and awesome) too. it's been a really good year for music so far, but i'm still bitter about the fact that one of my favorite singers (if not my favorite??? dodie i'm looking at you hon) is coming to my city and tickets sold out too fast for me to get. oh well.
–
that's all i have for today, folks.
i hope you enjoyed this post! if you have anything you want to see from me, drop a comment, because i don't have much to post about these days. if you made it all the way down here, thank you!
au revoir ~
victoria